Praise
Testimonials:
"Finishing chiropractic college was like a marathon event on many levels, physically, mentally, emotionally, and spiritually. At the end I was in a severe state of depletion, exhaustion, and emotional turmoil, the thought of working at all seemed impossible. I had insomnia and would wake up 6-10 times at night, I had lost weight, had memory problems and inability to concentrate. The most significant feeling I can describe is an immense frustration by the fact that I felt so drained all the time yet I could not sleep, and doing even simple things to help myself seemed overwhelming.
The first thing that impressed me about Dr. Karuna was her impeccable skill for listening and using her intuition to ask the right questions. I trusted her immediately. With her holistic approach using homeopathy, diet and lifestyle modifications, supplementation and other treatments I felt very well cared for. Over a period of months she worked very closely with me on many levels and slowly but surely I experienced a complete restoration of health. In fact, having worked with her for the period of time that I did, I learned better how to take care of myself, and how I can prevent myself from repeating the same mistakes. She taught me better living skills, and I feel that I will now be capable of even greater health than I had before chiropractic college, if I listen to her advise. Now I sleep soundly through the night, my mind is clear and calm, I am performing at a higher level at work and I have energy to keep me engaged and alive all day long. I sincerely believe it would not have been possible without her!
Dr. Karuna is a true listener of the heart and soul, she will impress you with a sharp mind and win you over with her knowledge of naturopathic medicine. She has helped me immeasurably, and will always remain a great source of wisdom and understanding."
SS – Santa Rosa, CA – Chiropractor
"When I started seeing Dr. Karuna in 2003 I had been diagnosed with Glaucoma.  She started me on diet changes and supplements to help this condition.  After 6 months of being on Dr. Karuna's protocol, my Opthomologist told me that my Glaucoma reading was back within the normal range and also that my vision had improved!
I am also having regular bowel movements daily, when most of my life I had been constipated only having bowel movements every few days.  Another issue I had was my lack of energy.  After working with Dr. Karuna my energy level is much better, I am thinking positive and am less depressed.  Lastly, my hair has become thicker and darker…my skin is much more supple and healthy.  I look younger!  Dr. Karuna focuses on wellness rather than just on symptoms. I feel through Dr. Karuna's intuitive care, I have new awareness of myself. The protocols and lifestyle counseling have been a turning point in my life."
BK – New York City – Counselor 
"Having been under the guidance of Dr. Karuna for many years, I am confident she always looks out for my best interests.  Patient and thoroughly informative, I am always grateful for the excellent advice Dr. Karuna gives me."
MS – San Ramon, CA – Cake Maker/Mother
"Working with Dr. Karuna has been a joy. I feel like I can relax into health with her treatments.  On one hand, she is the nurturing caretaker for the sick.  On the other hand, I feel like I have hired a Sherlock Holmes private detective that is working to dig deep into the problem to find a harmonious solution."
HR – Oakland, CA – Teacher
"I highly recommend Dr. Karuna. She is a very knowledgable and compassionate healer, and has helped me to completely transform my health.
I started seeing Dr. Karuna a few months ago due to frustration over frequent respiratory infections and colds. I had always been a health conscious person, and tried to eat right, but found as I got older, I was feeling worse and worse. In addition, a number of  symptoms had cropped up that had left my HMO Doctors stumped.
I  told Dr. Karuna that my main interest was in learning about what 'whole foods' were best for me, and for help in learning how to cook them. Dr. Karuna collected an extensive medical history/symptom list from me along with all of my lab work. Based on that, she laid out a very specific eating plan for me, and even gave me some simple recipes to start with.
Since following her guidance, I felt like a different person. Almost all of my frustrating symptoms have disappeared. I have tremendous energy and vitality. Many bad habits are dropping away as I embrace my healthier lifestyle. I am discovering new interests as my energy levels increase. I am sleeping well.  My friends and family tell me I look better.  I feel very optimistic about the future.
I can't thank Dr. Karuna enough for her guidance and motivation.  She is really helping me to reach my maximum potential, and I look forward to continuing to work with her for a long time."
JK – Oakland, CA – Canine Rehab Therpaist
"Dr. Karuna is a true healer.  She takes the time to understand the whole person and her instincts and insights are so accurate.  Her guidance and understanding of natural medicine has helped me to live a healthier more conscious life.  Thank you,  Dr. Karuna!"
JM – Brooklyn, NY – Storyteller
"I went to see Dr. Karuna because I wanted a holistic approach to dealing with acne.  Right away she told me that our goal would be to improve my health overall, and that the skin was just a side effect of that.  I felt instantly that she knew what she was doing.  Since working with her she has radically changed the way I buy, prepare and eat food.  It is changing me on not just the physical plane, but emotional as well.  I've lost 20 pounds, which was not even my goal.  People tell me that I seem different: happier, more grounded, vibrant, beyond the fact that they can see that I look different.  Dr. Karuna really challenged me to take better care of myself, and as a result my life is shifting and becoming more abundant.  I am greatful to have the opportuntiy of being her patient."
KO – Oakland, CA – Communication Specialist
"We often look to medical professionals to help us when home remedies have failed us. Having always been a rather sickly child, I have seen my fill of  doctors.  Allergies, acne, constant sinus infections, you name it, I've been in the doctors office for it. After some time I grew weary of the medical system…This all changed a year and a half ago when I encountered an itch that did not heal. Over time I was treated for various aliments, with no luck. After some time, the itch began to spread, forming a very serious rash over the majority of my body. After suffering for many months I made an appointment with a dermatologist. They told me I had Eczema, an incurable skin rash that could be treated through steroids….
Over time I began researching eczema, and traced my discomfort to my history of allergy, antibiotics overdose as a child and a number of other ailments. Through a mutual acquaintance, I met Dr. Karuna.  Initially I was weary to see yet another doctor, but something about Dr. Karuna's approach was vastly different from the professionals and medicine I was used to. For our first appointment we covered several points. Not just my eating habits, but my emotional well being and family history. As a holistic healthcare practitioner, all areas of life come under scrutiny as possible enablers to dis-ease. Through scientific evidence it became clear that the foods I have been eating are not helping my skin. Based on this evidence, alongside other contributing factors, Dr. Karuna developed a treatment plan specific to me and my needs and desires. What really excited me about this kind of medicine was that at no time was anything mentioned as "incurable." This word never made its way into the room… In my own experience, as I have faith in my doctor, I have recovered a great deal. After just 3 months of treatment I have noticed a VAST difference in my eczema… I have also always had very terrible acne. Just a month ago a close friend of mine leaned in close to me and said "your skin is so clear, you just look so radiant!"
I highly recommend Dr. Karuna and I have continued faith in her expertise… Not only does she practice great medicine, she's been in our shoes… I trust that more than 1,000 degrees.  I am ever so grateful to her caring and generous service. I hope you don't lose hope, healing is accessible even if the allopathic world has discouraged you. Don't let the word 'incurable' keep you down!"
TR – Berkeley, CA – Student
"Dr. Karuna has done so much to assist both me and my 11 year old daughter in addressing long standing imbalances and cultivating health and well being.
Since I began seeing her I have lost weight, increased my energy levels and really upped my immunity.  She has also really helped me with my daughter – who is a very picky eater.  The supplements and nutrient program Dr. Karuna established has helped my daughter put on weight and become more resilient."
GB – Berkeley, CA – Mother
"I want to thank you for the help you are giving J—-! I am so relieved knowing that she is on her way to becoming healthy.  Watching her be sick for so many years has been horrible.  I tried to get her to eliminate dairy and wheat for a couple of years now, but she insisted it would have no positive effect on her.  Your clarity about what she needs, and your spiritual and personal strength and charisma is a huge part of her willingness to changer her diet.  Thank you, thank you, thank you!"
S.S. –  Albany, CA – Mother of 12 y/o patient
"Dr. Karuna's greatest strength is that she can see somebody and see the entire picture.  Dr. Karuna was the person that was, and still is, the greatest healer to help my badly injured finger (the top of it got cut off in an accident) get back to normal. She is the person, who from the moment that I called her, started working with me from the inside out, from my spirit, to my well being, to my finger.  In order to do this you have to see the entire system. She sees the entire system, body mind spirit – in one quick swoop, and from that place she's able to see what's missing. That's amazing! She can see what's missing, whether it's with your finger and what needs to happen, or with your digestion and what needs to happen and how those two things might be fitting together!"
A.S.M – Oakland, CA – CEO
"When I first began working with Dr.Karuna I had two goals in mind: to clear up my skin, and to lose a few pounds without having to deprive or starve myself.
First Dr. Karuna cleared up my skin with an internal approach, I was stoked when after years of trying different face cleaners, etc. with no improvement, that her approach worked so quickly.
She also gave me simple principles to work with for my diet and digestion which were easy to implement, as well as supplemental support to balance my hormones.
Not only did I lose 15 pounds, I also have more energy, and practically NO PMS! The results I have received from working with Dr. Karuna exceeded my expectations, and I highly recommend her."
M.R.  – New York City – Business Owner
"For my best health I need the guidance of a knowledgeable Naturopath; for me that is Dr Karuna Sabnani .
She has helped me acheive my personal health goals in a focused and deeply effective way. I was troubled by slow metabolism, foggy brain, lethargy and knew my body was out of balance, everyday was a struggle.
With her I have a working health partnership; I state my concerns and goals and she applies her expertise and knowledge.  Then it's up to me to make good use of her information in my daily choices.  By consistently applying the supplements and practices she has given me, I've been able to reclaim my stamina, vitality, clarity of mind and weight management goals."
G.W – Walnut Creek, CA
"I initially went to see Dr Karuna because of severe joint and back pain. After my first consultation with her, I learned that my current issues were related to other nagging health concerns that had temporarily taken a back seat. I have always had trouble controlling my weight, and because of that followed a well-researched regimen of nutrition and exercise that was not yielding me optimal results. After reviewing my profile and asking me numerous questions for about an hour, Dr Karuna was able to discern a single root cause of all of the symptoms I was experiencing. She expressed her desire to create for me a personalized protocol. Before I left her office that evening, she made a few preliminary suggestions for me to start with.
After implementing those few suggestions, I saw immediate improvement. Within 3 weeks, I experienced a dramatic reduction in the inflammation in my joints, my sleep dramatically improved, and I lost 9 lbs. I've only now just begun following the actual protocol that Dr. Karuna designed for me, and have yet to see the final results, but I am very hopeful based on what I have seen already. Above all, it is reassuring to be receiving personal care and treatment from Dr. Karuna that is tailored specifically to my unique needs, and that is priceless."
J.L. – New York City
I met Dr. Karuna about a year ago. I was extremely fatigued (EXTREMELY) and I was preparing for fibroid surgery. Dr. Karuna is brilliant and her brilliance is enhanced by her amazing compassion. During the initial consultation, she got to know not only my current health status, but also about my past health issues. At the time, I was very stressed with my work situation and I know that impacted my ability to heal greatly. Dr. Karuna asked several questions and listened intently to what I wanted to attain to be in a more balanced and healthy state of mind and body. I do not use the term brilliant loosely; Dr. Karuna is very skilled with understanding the human body and how to return it to its healthy state. She gave me several protocols that supported me before, during and after my surgery. (A protocol is a detailed outline of what you will be doing to gain optimum health based on your consultation with the doctor.) The protocol for me included supplements and dietary suggestions based on my specific health needs and were revised as I improved. After using the protocols, I experienced amazing results. I was no longer extremely fatigued and my lab results improved.  Not having had a surgery before and dealing with a very stressful work environment at the time, I was nervous and expecting a painful 4 to 6 week recovery period. My experience after surgery was not difficult at all. I was in very little pain after having 7 fibroid removed from my uterus (one had calcified). I felt myself day by day getting stronger and it was a peaceful transition from an extremely stressful time and because my body was returning to its healthy state, I was able to make an important decision about removing myself from my very stressful work situation. I am certain that had I not been on a protocol before my surgery and during my recovery, I would have experienced a more painful and a more difficult recovery.  I now have an amazing amount of energy and the issues that I came to Dr. Karuna with are much better and with some of them they are no longer a factor. Thank you Dr. Karuna.
Anyone considering taking the journey to better health, I highly recommend Dr. Karuna. If you come to her committed to doing your part I the process your work with her will be transformational.
M. A. – New York City 
Dr. Sabnani has been my motivator and healer.  Before I met her, I was very sick with stomach pain, hormone imbalances, anxiety and skin inflammation. I had been to every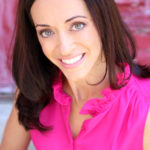 traditional doctor with no success.  While working with Dr. Sabnani, not only have I been able to heal myself through my diet change and supplements she suggested, but I also had no problem conceiving my first child. My pregnancy has been healthy and I have not felt any sickness or excessive weight gain. I really feel this is due to the work we have done together.  I have made changes toward a more anti-inflammatory diet, I have a better understanding of my hormones and my how my body works, and I know the foods that make my body feel best.  I recommend anyone who is "Stuck" with their ailments, frustrated with traditional doctors, or looking for alternative healing methods to contact Dr. Sabnani. Trust her work, she really knows what she is talking about! 
Lauren K. – Philadelphia 
I went to Dr. Karuna with numerous issues including GI distress and  PTSD anxiety. I had been to numerous doctors before and none of them could help me- or if they did, the results were not long lasting. After the consultation, I had felt better than I had in a while (and that was only the first meeting!) She is kind, knowledgable, and caring. She took the time to understand what I was going through and how to help me. Dr. Karuna was a major step toward me understanding my wellbeing and for that, I am forever thankful to her!
R. H. – New York City – Student
 At the time of my first consultation with Doctor Karuna, I was suffering from severe seasonal allergies. Spring-time in New York was always that time of year that I was prepared to suffer through months of itchiness and irritability. I'd tried everything to cure it, but nothing worked. I was seriously beginning to consider moving to the southern hemisphere for three months of the year just to avoid the spring here. This year, with the protocol Doctor Karuna put me on, was the first year that I enjoyed the entire spring time with zero allergic reactions. It was amazing. I could actually appreciate the flowers blooming without sneezing! Yes it is possible to cure hay fever naturally, and Doctor Karuna's remedy took effect from the first day I took it.
Doctor Karuna went on to help immensely with my overall health and wellbeing. Before meeting with Doctor Karuna I was displaying symptoms of premature aging. Despite being in what I thought to be good mental and physical health, I knew there was something wrong with the way I was living that was depleting me.
What happened over the course of the three month protocol that Doctor Karuna put me on was nothing short of mind-blowing. The remedies and routines she specifically tailored to my condition began to work immediately. Within less than a week I felt my whole body rejuvenating. My energy and concentration levels increased. Within a few weeks the wrinkles on my face began to disappear, and my skin started to glow. There was a palpable and visible sense of nutritive saturation occurring. It was as if life was being breathed back into every cell. The color and quality of my skin and hair began to change. My skin, which used to be dry, took on a kind dewy quality. The grey hair on my head became dark and lustrous again and even began to grow back were it was balding. I started to notice in my daily yoga practice that suddenly I was more flexible than I'd ever been before. My muscles and tendons felt stronger yet more supple – youthful. My body was finally getting what it needed to repair itself. I felt like I was becoming younger. What I began to realize is that Doctor Karuna's protocol was achieving something that I didn't even think was biologically possible – it reversed the aging process that had taken place. My whole way of seeing and being in the world has been entirely refreshed and enlivened. Doctor Karuna provided me with the most valuable health care I have ever received. I am eternally grateful to her for her help.
Doctor Karuna is one-of-a-kind. She has a unique ability to see into what is happening in any individual on a very deep and subtle level and she intuits precisely the remedy that is required. She applies her vast naturopathic and medical skill with the ancient wisdom of Ayurveda, along the latest and most sophisticated products available on the market today to provide deep and holistic healing for any condition. I have no hesitation highly recommending her to everyone.
C.D. – New York City – Scholar
TAKEN FROM YELP:
Dr. Karuna treats *the whole person* like no other doctor I've gone to.  She does a really thorough intake, asking questions that really give her a thorough sense of what is going on in your whole body–as a system, not as an isolated bag of symptoms to be treated.
I went to Dr. Karuna for intense sciatic pain, from an old injury.  She addressed it with diet, supplements, exercise, and lifestyle.  She is also sooo compassionate.  I always hate it when you go to a doctor and you want to ask, "Do you even care about people? Do you even really care about my health?"  With Dr. Karuna, I get the feeling that she really cares about my well being in all senses of the word.  She has this beautiful motherliness that I believe *all* doctors should have, but few do.
She is also incredibly knowledgeable, and great about presenting that knowledge to you in an accessible way.  She really empowered me to understand the totality of what is going on in my system.  She empowers you to take care of yourself–not to become dependent on her.
I would recommend Dr. Karuna to anyone, without hesitation.
L.B. –  San Francisco, CA – Vice President – Eco Technology