Books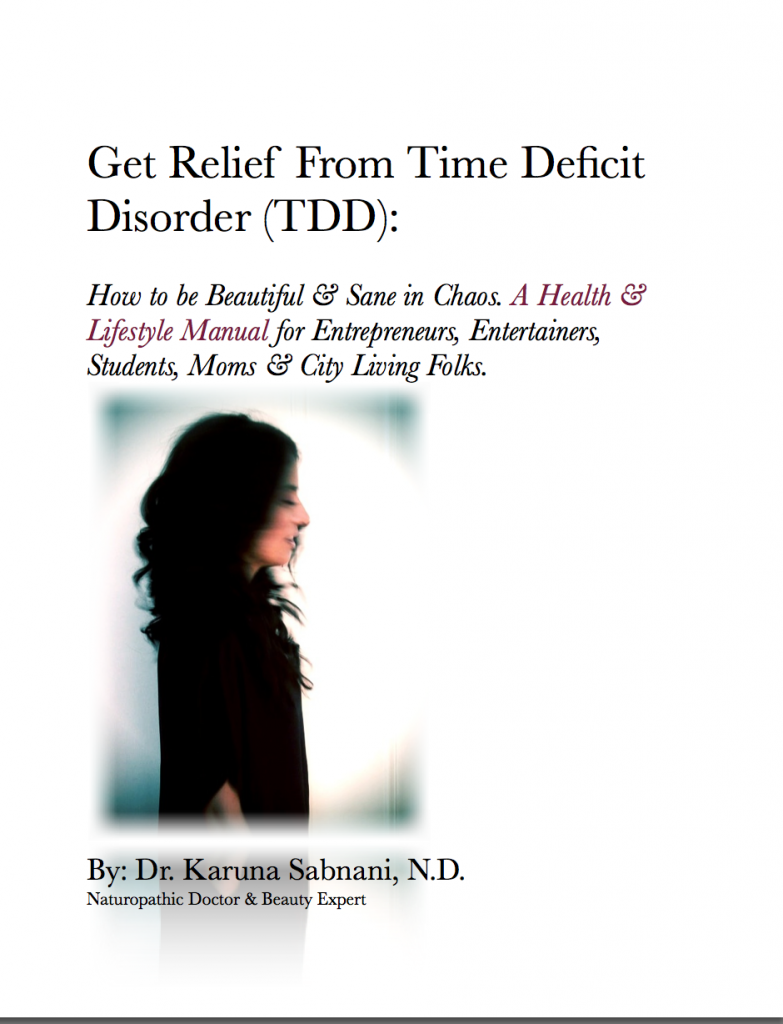 Are you always rushing to relax and wish you knew how to fit in health, beauty or anything that was good for you? Then this e-book is for you. Gathered from my own fast paced personal & professional life, the tips will help you insert sanity easily into your crazy schedule.
Get 20 pages of info, tips & humor that include how to do a daily routine, travel secrets, recipes and ways to de-stress for people who just don't have enough time!
Living in NYC and always squeezing more time out of a minute, I have figured out ways for myself and my patients to have health, peace of mind, fun and beauty while going 24/7.
A quick way to stop the chaos is to do a short cleanse and press refresh.   The TDD Do-It-Yourself 14-Day Detox Kit is easy and will help to de-clutter your mind & body without a long term commitment.   Great for those on the go…
Stay tuned for the launch of a longer paperback book version!
Click Below to buy TDD E-Book for $4.99
Click Below to buy   14-Day- Detox Kit for $195.95  & get TDD E-Book for FREE!